The business context your data needs
illumex is solving the challenges created by the rapid advancement in the data & analytics space. We take your organization through the next step in evolution by providing a complete business glossary that grows continuously while maintaining an accurate and unified language for business analytics in your organization.
We understand you need to rely on your analytics and create them fast to keep up with the speed of your organization's decision-making. illumex was built for this. To solve pains in the modern data stack by bringing context and confidence in the analytics of your organization.
Our engine actively scans, dissects, and catalogs your metadata and uses deep learning and NLP to categorize the information into business-relevant terms. We store all this in your very own graph so you can search through and make sense of your entire data, regardless of source. Together with you, we are building the most comprehensive analytics ontology in the world!
Business glossary ontology
You get access to a living and ever-expanding ontology of your data. Every schema, table, column, and query is grouped, described, certified, and made searchable based on business logic.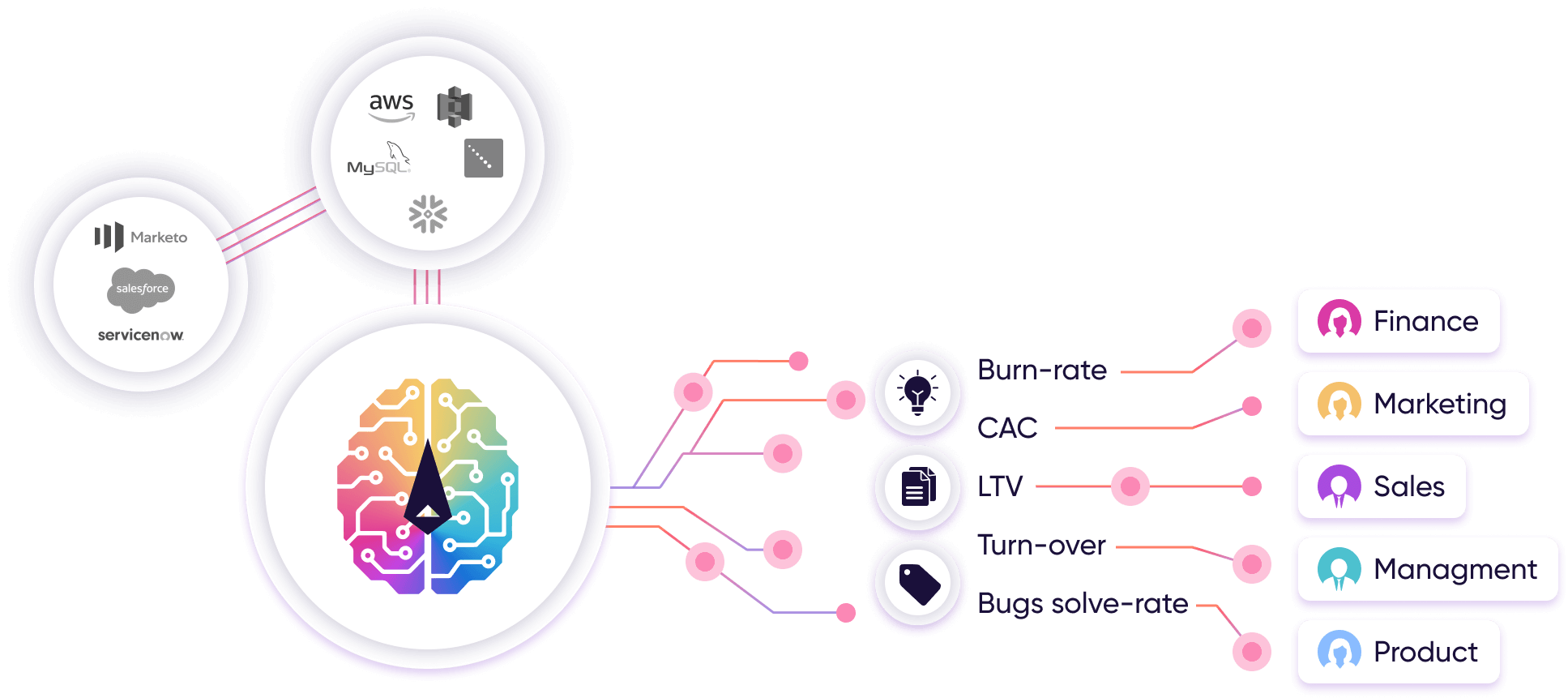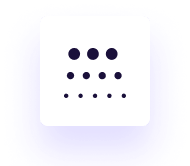 Single platform to access data
Your data can never be all in one place, but we can help you find it no matter where. Our automated scanners and crawlers will constantly maintain and update your entire data ecosystem, giving you immediate access and complete transparency into its purpose and lineage. most comprehensive analytics ontology in the world!
Collaboration & certification
The value you can extract from your data grows exponentially as people discuss and agree on its definition and purpose. That's why we focus on enabling collaboration throughout the platform. Any data element has clear ownership and invites anyone to share use cases or questions. Paired with robust certification and logging any team member can use the data with confidence and deliver trustworthy analytics.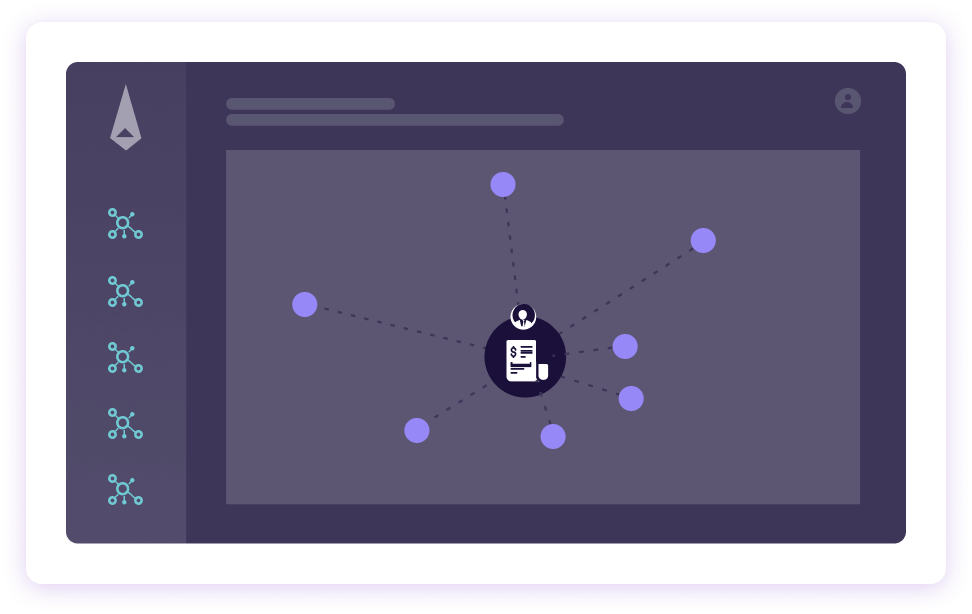 The business context your data needs
Similar to Machine Learning, Graphs have been with us for many years. In theory, describing our knowledge from data with graphs of logical entities and their relationships is very intuitive and at times self-explanatory.
In reality, representing metadata in graphs is a tough task: the vast majority of tables and column titles are not semantically meaningful and there is not enough usage history (logs) to understand usage context.
Until today, these challenges caused the solution to be two-fold: initially, a team of ontologists would build the logical data model of the business, and secondarily, a team of database experts would try to map these ontologies to real organizational data, either failing or making big approximations.
In recent years, we had major breakthroughs embedding Deep Learning into Graphs. At illumex, we developed a ground-up patent-pending technology for automating ontology creation and ontology mapping, leveraging the latest and greatest from Natural Language Processing, Graphs, and Deep Learning.
Our engine scans your metadata, maps your custom ontology, and enriches it with our proprietary business graph, which incorporates decades-worth of business questions.
NLP
Our NLP models scan your metadata to find semantically meaningful titles and components across all connected data sources. Synonyms, spelling correction, and close expressions are clustered to create a unified cross-organizational terminology. Terms and their related attributes become the basis of your custom ontology. Unfortunately, most metadata does not have meaningful naming and is represented in ontology as a cloud of gray disconnected nodes. This relational graph of terms is already mapped to your metadata and is a huge step forward from the alternative manual creation with armies of ontologists. It is, however, not enough to have a clear vision of the logic of your organizational data, and that is why we go the next level using relational models with Graphs.
Graph
Deep Learning
We know that everything about your data and metadata is precious. While you want to get the most out of it, you need to keep it safe and secure.
Our customers put a lot of confidence in our ability to support their efforts of data privacy and security. In turn, we are investing every day to honor that confidence.
We have internal staff and external consultants charged with creating new data security policies while reviewing existing ones.
Additionally, we are constantly working on external security certifications. As of early 2022, we are ISO27001 certified and have started the process for SOC 2 type I and II.
Our legal and security teams regularly review international standards such as GDPR and CPRA to ensure we remain in compliance and never jeopardize our customer's compliance with these standards.
Our privacy policy and other materials are available online or upon request.
Embark on your journey to learn about
knowledge graphs

business glossary

ontology

metadata certification